"Since 1984, SAM has built thousands of practices through the ethical promotion of spinal screening, business/industry partnership classes and posture analysis exams, because it works."
click here to download SAM Smartphone App Instructions
VIDEO - "SAM Posture Print" Smartphone APP
VIDEO - SAM Transport and Setup
VIDEO - SAM Bilateral Weight Measurement and Setting the Crosswires
SAM, Spinal Analysis Machine, posture analysis machine used for postural exams and portable for spinal screening and business / industry wellness classes.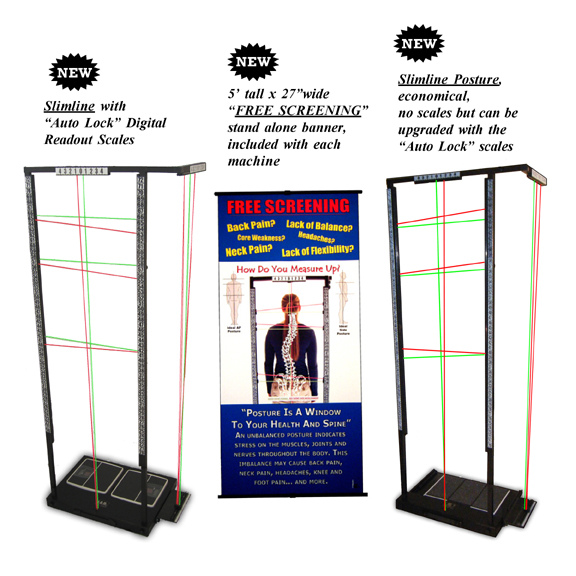 SAM, SPINAL ANALYSIS MACHINE IS A THREE PART SYSTEM!
1. SAM is an affordable easy-to-use, easy-to-understand spinal screening system that includes our award winning posture analysis machine plus everything needed to ensure spinal screening success! Forms, scripts, digital photo printout templates, posters and much, much more is described on our "What's Included" page.